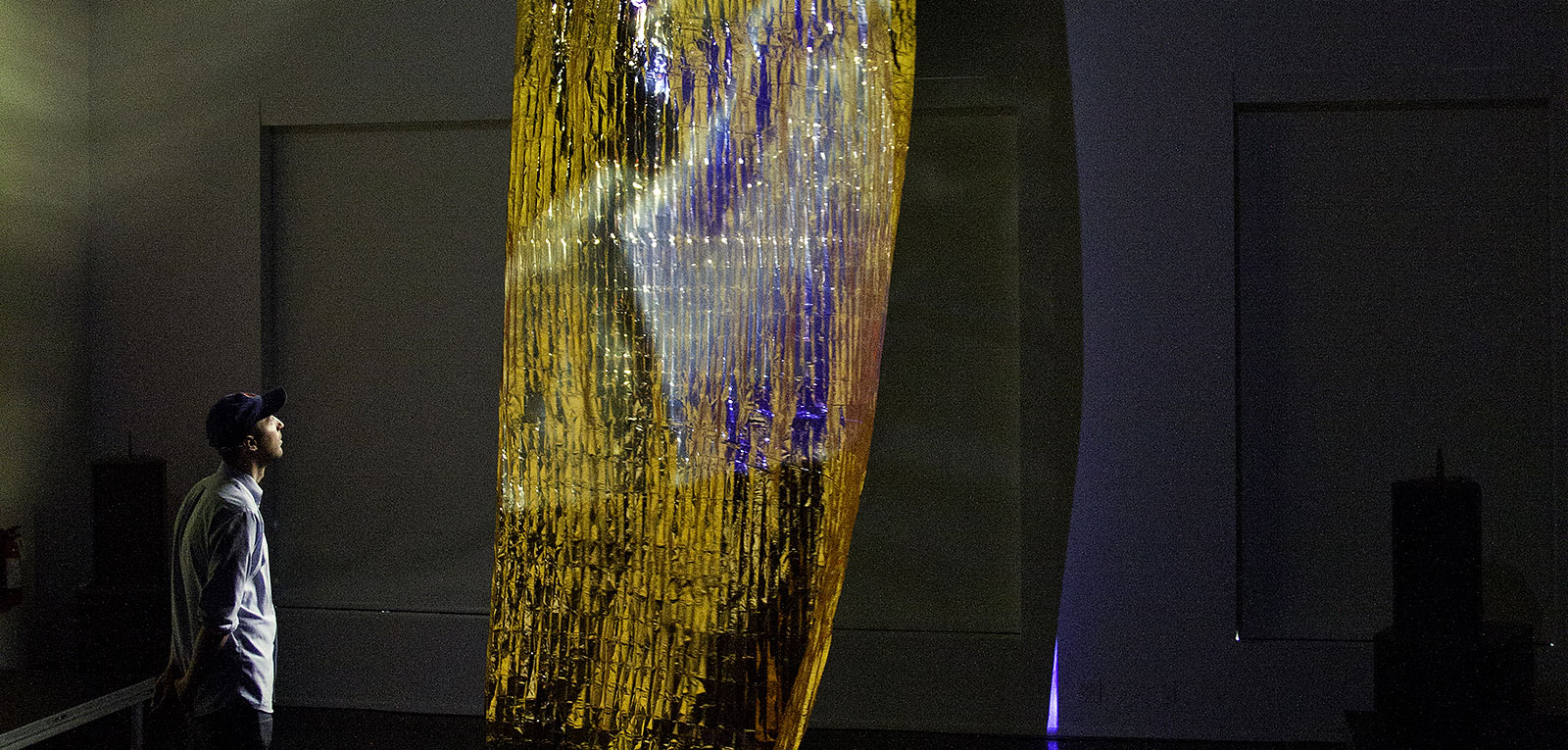 Photo : Lorna Bauer
Milieux associés
Permutational performative installation
& night projection
(2014)
Milieux associés is a permutational and performative installation linking art, technology and residual matter. The installation and performances engage the public through a variety of physical environments distributed in zones. Consisting of video, a swirling membrane, proximity and movement sensors, digital drawing, tactile and immersive sound, it also spills out onto the street at night as an evening projection on the windows of the Phi Centre seen from Saint Paul Street. The work explores the relationship of humans to hidden and neglected materialities that still hold capacity for transformation.
Credits
Sensors and programming: Jim Bell / Technical Director: Jason Pomrenski / Production assistants: Johannie Séguin, Simon Rolland, Matthieu Gagnon Lamarre, Natalie Lafortune / Technical support: Hexagram-UQAM, Laboratoire nouveaux médias OBORO / Financial support: Fonds de recherche québécois sur la société et la culture (FRQSC)
Thank you
Cheryl Sim, Phoebe Greenberg, Phi Center, Brian Massumi, Jimmy Lakatos, Laurent Lamarche, Yan Breuleux, Grupmuv, BFI-Lachenaie, Martin Pelletier, Andrea-Jane Cornell, Anne-Françoise Jacques, Daniel Courville, Philippe-Aubert Gauthier.
Curated by Cheryl Sim
Presented at the Phi Centre
The installation will be on view Monday to Saturday,
 noon – 6 PM
Projections will be viewable from the street Monday to Saturday, 9 PM – midnight
Performances will take place Thursday to Saturday between 3-4 PM
Exhibition opening, May 3, 3 PM
Free admission
This is a co-presentation of DHC/ART, Ælab, Grupmuv, Phi Centre and BIAN, as part of the International Digital Arts Biennial.
Funding: Fonds québécois de recherche sur la société et la culture (FRQSC)

http://bianmontreal.ca/en/artists/aelab

http://dhc-art.org/aelab-milieux-associes/

Photo : Léa Trudel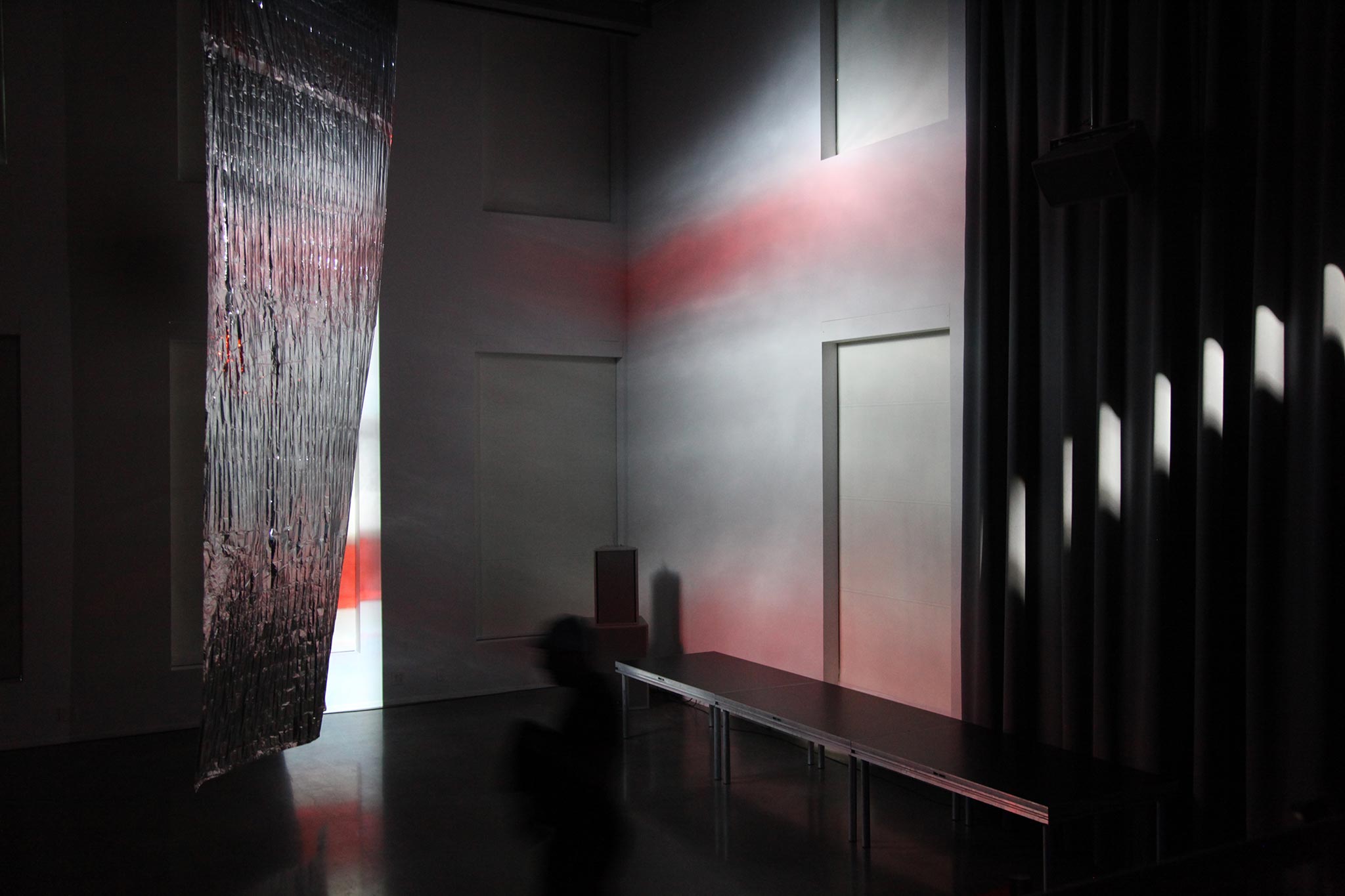 Photo : Léa Trudel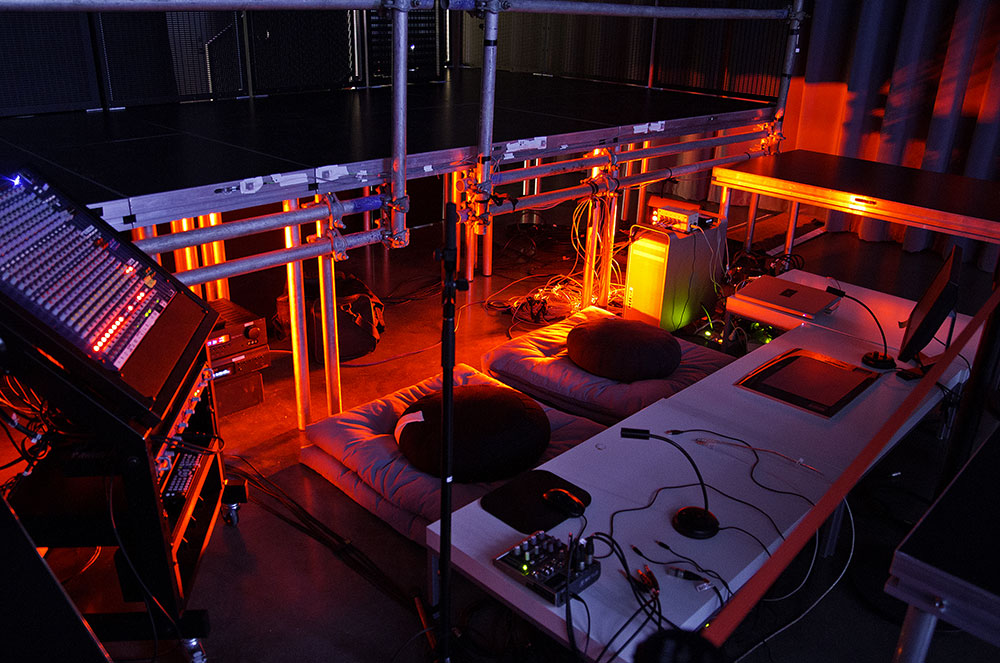 Photo : Lorna Bauer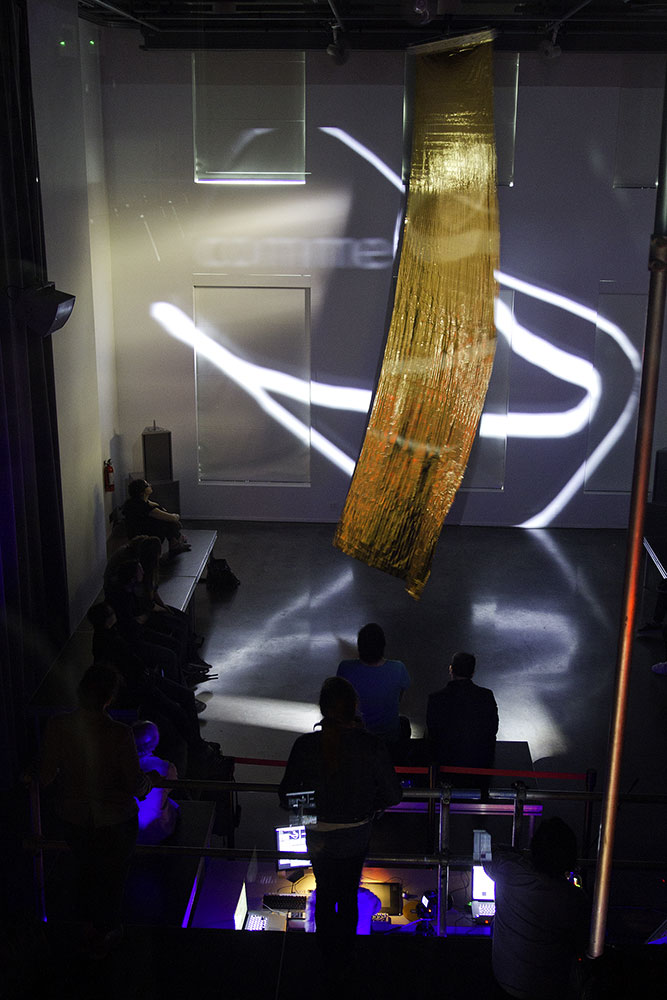 Photo : Lorna Bauer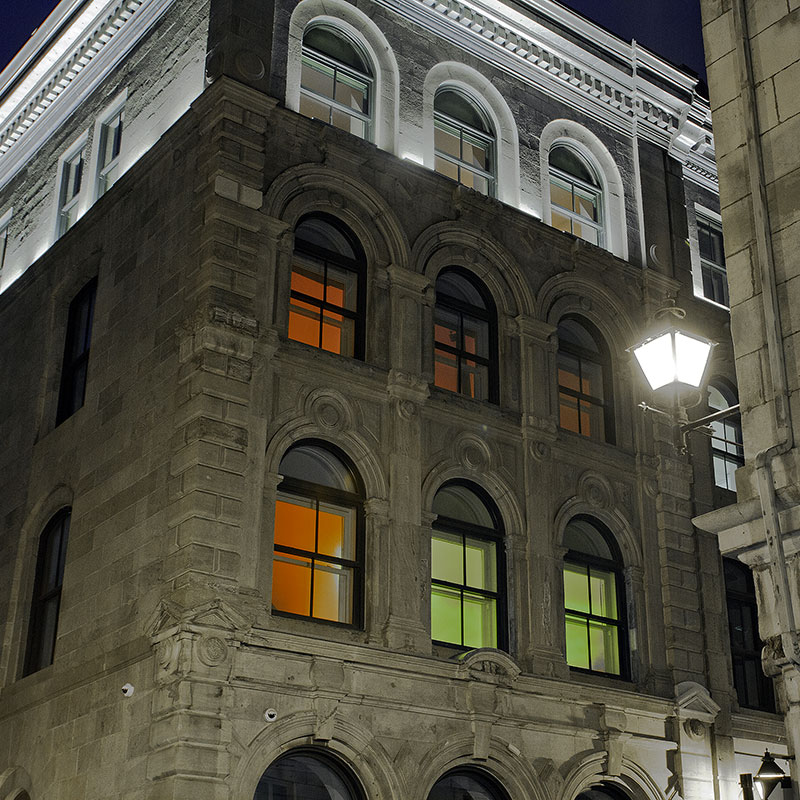 Photo : Lorna Bauer
Sub-matter
May 10 2014
Curated and presented by Florian Wüst (Berlin)
A special event presented as part of Ælab's exhibition Milieux Associés.
Through a selection of experimental, documentary and industrial short films, film excerpts, audio pieces, and fragments of text, Florian Wüst will reflect on processes of transformation in relation to residue and waste, energy and subsistence.
Photo : Gisèle Trudel