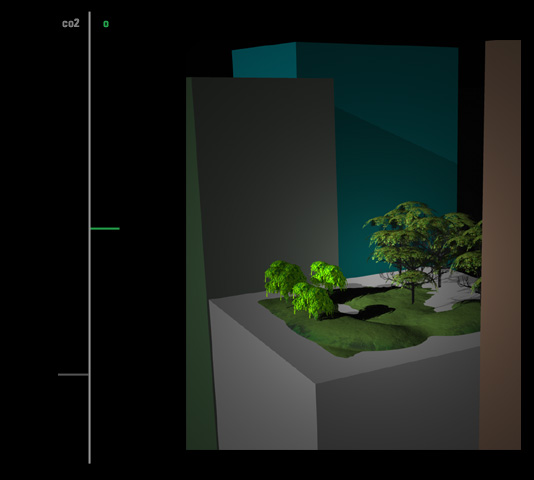 green. 3D study by Gisèle Trudel
green
2001
Web project
The project consists of visualizing the city of Montréal in a sci-fi eco-architecture scenario for today.
A hommage to Frederick Law Olmsted, the American founder of landscape architecture, who designed both Central Park (NYC) and Mount-Royal Park (Montréal), in 1858 and 1876 respectively.
Presentation venue
This Web project developped especially for the group exhibition Emplacement/Déplacement, by curators Sylvie Parent and Valérie Lamontagne, presented at the New Museum of Contemporary Art, New York, September 2001.
We wish to thank Groupe Intervention Video for having webhosted this project.