cycles
2002
Interactive works by Ken Gregory and Brad Todd
Curated and catalogue essay by Ælab
Cycles is an exhibition that considers the shifting relationship between assembled structures, the cross-purposing of objects and the experience of the viewer/participant where interactivity is never an autonomous terrain.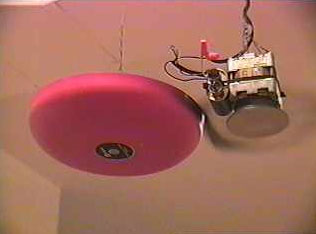 Gregory's 12 Motor Bells is a computer-controlled electromechanical audio installation where microprocessor technology, machines, intimacy and the human body collide.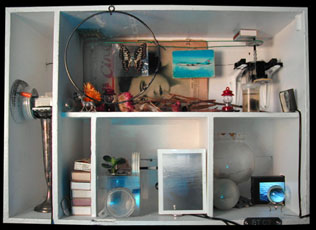 Screen, a telerobotic Net artwork by Todd, consists of robotic armatures that control a series of events inside a boxed grid-like construction. The work sporadically comes alive for interaction via a web page interface and is also enhanced
through a performative presence for limited time screenings.
Presentation venue
Dalhousie Art Gallery, New Media Gallery
Halifax, Nova Scotia
Nov 2-24 2002
in collaboration with the Centre for Art Tapes